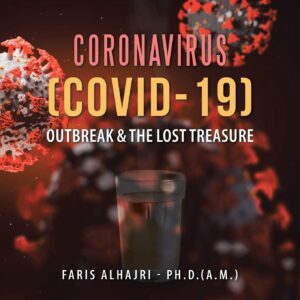 "The doctor of the future will give no medicine but will interest his patients in the care of the human frame, in diet and in the cause and prevention of disease."
-Thomas A. Edison
Haqua Revitalize® Therapy (HART) is the exclusive source for supplying the entire human body with its required essential fuels for proper functioning, which we coined as the Four Essential Elements of Life (FEEL). These are water, oxygen, hydrogen, and energy.
Each cell of the human body fully relies on these essential fuels, and therefore, the depletion of any one of them is responsible for all abnormal functions in the human body. Through the years, much research has been conducted separately on effects of water, oxygen, hydrogen, and energy therapies.
Haqua derives from the two words, hot and aqua from the Latin word for water. Haquate means to make the body absorb water, oxygen, hydrogen and energy. Haqua Revitalize®, through the implementation of the Haqua Revitalize® Therapeutic Modalities (HRTM), is the process of restoring the human body to its initial state of creation, involving the aspects of complete PEMS (Physical, Emotional, Mental, and Spiritual) recovery of health.
The Coronavirus COVID-19 is a new and stronger version of the severe acute respiratory disease coronavirus (SARS-CoV) of 2003, followed by the 2012 Middle East respiratory syndrome coronavirus (MERS-CoV).
Could this be a message that the human body cannot solely rely on man-made artificial fuels and remedies to maintain its performance? Based on the tenets of osteopathy, the human body is a unique, super-intelligent creature that has the innate ability to self-regulate, self-heal, and self-maintain its health. However, this entire system collapses once it is depleted of any of its body's essential fuels, or the Four Essential Elements of Life (FEEL).
As humans rely more and more on man-made fuels such as drugs and other artificially made supplements, the entire immune system eventually collapses as body's essential, natural fuels are depleted.
Studies show that most fatalities caused by COVID-19 occur when the body's immune system releases white blood cells as an immune response to fight the infection and protect it against the virus. Since the virus is stronger, it prevails and attacks the lungs causing severe inflammation and the release of more water.
The Haqua Revitalize® Therapy (HART) strengthens the entire immune system by providing the body with its essential fuels, thus making it capable to defend itself against foreign substances (antigens) such as viruses, bacteria, chemicals, toxins, or any other substances that come from outside the body.